Cookies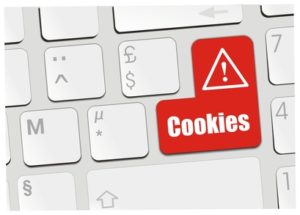 Cookies are tools that have an essential role for the provision of numerous information society services that concentrate the largest advertising investment, facilitate user navigation and offer advertising based on browsing habits.
The new community and national regulations require obtaining informed consent to ensure that users are aware of the use of their data and the purposes for which are used.
In our firm, we analyze each one of the cookies that are installed in the users that access the web of our clients to determine what information is necessary to facilitate in each specific case.
Our services in this area are based primarily on detecting the cookies used by the website and determine whether there is an obligation to report thereon. Once this information has been analyzed, cookies must be divided between own and third-party cookies. There are cookies, such as Google Analytics, which are very common, and it is mandatory to inform the user of their installation, its purpose and how to uninstall.
The next step is to write the layered information necessary to comply with the obligations established by current regulations. Thus, we draft both the notice of the first layer and all the development of the use of cookies that we insert in the privacy policy of the web. In addition, when necessary, we proceed to the declaration of the corresponding file before the Spanish Agency for Data Protection.